Channeled Messages
In this section we include transcripts of Channeled Messages done by Olgaa Fienco as examples of the full channeling process.
She is able to 'tune in' and speak the words from the guides and helpers as if they were speaking directly to the listener.
What comes through is entirely up to the guides and helpers, in fact they sometimes display a perspective or world view that is different to Olgaa's.
Indeed there are occassions when she is as curious to hear what is said as the listener.
The topics covered are divided into three basic categories represented by three separate webpages each containing several items.
The links below can be used to go directly to the topics of interest.
To order a reading with Olgaa visit the Services page.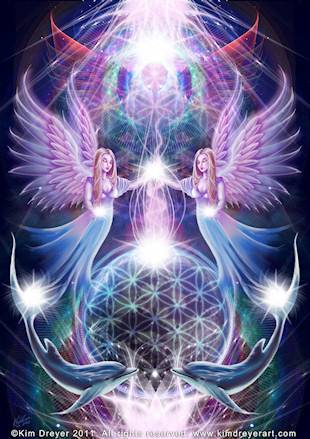 Art used with permission by Kim Dreyer at www.kimdreyerart.com.