People's Experiences
Here are included testimonials from some of Olgaa's clients. One of which has included her experience in a book that she has written.
Not everyone will have the same type of experiences, what happens depends on many factors including what the guides/higher source come up with, the person's approach to the reading etc, See the FAQ page for more information.
However the testimonials do demonstrate the ability of the spirit guides and helpers to know things about her clients that she could not possibly have known or guessed.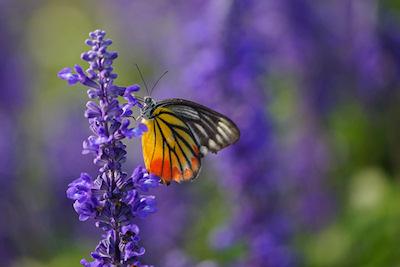 The following is an excerpt from a book written by one of Olgaa's clients describing her channeling session with her which was a catalyst for a spiritual journey that ensued from it, including trips to India and culminating in the following book.
With her permission we have reproduced part of Chapter One here.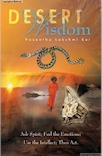 Chapter One
Sai Baba Enters
"Sai Baba has come to sit in for your reading," said Olgaa with a surprised smile. "This is the first time this has happened in one of my sessions. Oh, now He wants me to offer you a glass of water."
My eyes flew open and I gasped audibly, for at that exact moment I was overcome by a thirst so great that it felt like I had been walking for miles across an arid desert and had just fallen onto my knees exhausted and dehydrated and very close to death.
My husband and I had gone to Olgaa Fienco for an angel channelling session.
Richard, a programmer, was between job contracts and was seeking a new position.
He called a former work colleague to confirm his role as a referee and during their brief telephone conversation, Olgaa's name came
up and by the end of that short exchange he had booked an appointment for us to see her.
I had not met Olgaa or her partner before. I went along with my husband on a trickle of curiosity.
For Richard to have booked a session of this type was out of character.

A few days later, I took a deep breath and stepped through Olgaa's front door.
After the initial introductions Olgaa ushered us into her lounge where she did her channelling.
The first thing that met my eyes was a photograph of Sai Baba on her mantelpiece. Next to Baba were images of Jesus and other angels.
I knew then somewhere deep within that I was meant to be there.
After I had the drink of water that Olgaa brought to me, we settled into the session once again.
My mind was reeling, I was in awe and my scepticism of the authenticity of angel channellers was receding.
This time Olgaa was a channel for Sai Baba and Baba had one message for me.
It was: "Read those books."
"What books are these?" I asked.
Baba then showed Olgaa three books and told her that I had them already. He even showed her where they were in my house! Olgaa described them to me and this was how I was led to, A Course in Miracles, a book on Positive Thoughts and a book on Sai Teachings.
I asked Baba for some guidance for my husband and me and according to Olgaa, He held a yellow birthday cake in His hand, smiled mischievously and then left.
Kylie Pereira
Channel, Healer, Author, Psychic Medium, Clairvoyant, Teacher, Empath. (Facebook Page)
"Olgaa has a wonderful gift, she is one of the rare 'GREAT PSYCHICS'!
There are many bad ones out there but she is the real deal. It takes a lot to impress me in this field & she certainly impressed me!
So glad I trusted my guidance to her, a beautiful soul with an accurate gift, to share with the world."
"I've had readings before but nothing like Olgaa's!
A passionate and genuine person, Olgaa took me on a ride of plenty - a psychic reading, channelling and meeting my spirit guide - all in one hour!
I've never been so moved by the spiritual realm before - an amazing experience and one I would highly recommend if you are wanting clarity in your life or if you just want to meet the other side!"
As an interesting footnote we include here a portion of a communication we later received from Deanne relating to some advice she was given in her reading. Bear in mind that Olgaa has never seen or heard of the book mentioned in the reading.
"The session I had with you really solidified my vision and purpose so once again thank you.
I've been to the Theosophical Bookshop and found my book...it's called The Art of Spiritual Healing (chakra and energy work) and the colour of the book is red, white and gold just as it was described in our reading..can you believe it?
And when I went to listen to our session again, I heard you say that it would be a book on chakra and energy healing which I had forgotten when I picked up the book. So it was surprising that the wording was spot on. I am just amazed."
The following is a response to a reading some time earlier in which advice was given about where to find a source of organic meat. Rob tried to find a supplier but was unsuccessful until the following happened.
"Last week I went to a healthy lifestyles class where I met a couple who raised free range organic chickens and sold them. When I went to pick them up I was pleasantly surprised to discover that not only did they provide free range organic chickens but they also did beef, pork, and chicken eggs! All organic! All free range! When I got home I decided to listen to the original reading again. You said it was about 20 kilometers east of where I live. It is 20 miles southeast of where I live. You said that you felt it was an isolated farm. I couldn't agree more! This was 10 miles south of nowhere. It was about as isolated as you can get! Lastly you said you were getting a name like Haysticks. The couple's last name is Licks, not Haysticks but definitely similar. Wow!"
"I recently had a psychic reading done for me by Olgaa Fienco. To say I was happy by her accuracy is an understatement. I was stunned by how spot on she was with each point she covered.
The reading was performed long distance, with Olgaa in Melbourne and myself in Brisbane. Yet Olgaa read me like an open book and told me things I'd suspected myself.
I was amazed and very satisfied with Olgaa's high abilities. At last I have found a psychic reader who truly knows her stuff."
"Dear Olgaa, You have a wonderful warm and caring approach towards people.
Your answers to my questions hold a depth of information and insight that has enabled me to focus more fully on where my life is going and it also confirmed my own insights, this has given me the confidence to move forward and inspired me to recommence channelling again.
You also confirmed that the visions I am seeing are actually happening and your insight and advice on establishing my crystal healing is extremely useful.
The channelling from the higher being was truly beautiful.
Thank you so much, you have a beautiful gift Olgaa."
The following is a response from a client after being asked to give us feedback on a session involving his mother who had passed.
"I have not met or spoken to Olgaa, communicating only via e-mail, so there is no question of a "Cold reading" as some could claim.
I had asked Olgaa about my mother who had passed away earlier this year. Olgaa was spot on about describing my mother's appearance, the type of life she had, that she was a people person who would go out of her way to help people and animals, and the fact that she passed away suddenly. Olgaa said it was like a switch was turned off.
This was absolutely correct as I had spoken to my mother the night before, and she said she was doing well and not to worry. The next morning around 5 am she got up and drank a glass of water and told her maid that she was going to rest for a bit. Two hours later the maid checked in, saw her breathing peacefully, left the room, and then came back a few minutes later and saw my mother had passed, without any apparent pain or suffering. It was just as Olgaa had said, like a switch was turned off."
"I cannot understate the amount of service that Olgaa has provided. In times of need, she has elicited guidance that has far surpassed what I ever thought was possible.
The accuracy of pinpointing specific areas of inner confusion and turmoil within myself has been nothing short of amazing.
During our initial encounter, she received information as to the potential reasons for my debilitating allergies. After pondering such a reason, I decided to implement it and could not believe the results.
I literally and I mean quite literally was allergy free the very next day.
For a person that was always bound by logic, it gave me that extra push in the right direction to further my faith in spirituality."
"I am pleased with the results!
Listening to you during your connection somehow strengthened my own connection to my guides. Something about your voice helped to unlock something. I felt intense "feeling" come from my guides while listening to you.
I found your mention of November to be a recurring date for me as well, from my own methods of communication, and from other shamans I have dealt with.
The geographic location helped out a lot as I had only worked on charts of the Americas and not the other half of the world. Sort of "widened" my perspective ha!
Overall very enjoyable experience, you will hear from me soon!"
"Good morning Olgaa, was listening to the reading last night and thought I would just send you a text to say you're amazing at what you do. It was my pleasure meeting you."
"Just wanted to say how happy I was with the reading. It was surprising and very enlightening.
I'm so appreciative that you could share your gift with me and us. It has jump started a fire in me I've never had before."
This was the feedback we got from a person at a mediumship evening who was told of a loved one on the other side who had a strong build, could tell stories and that there were mountains behind him and the image of mushrooms came up.
"Thank you Olgaa for your messages, you have beautifully described my uncle. He definitely loved nature and lived near mountains where he every day looked for wild mushrooms, this was his passion.
Although he was a loner, he could tell a story and was a very strong built man.
I would have never expected him to come, but it makes sense as he was so closely connected to nature.
Thank you so much for a lovely evening."